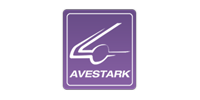 Avestark OÜ is an Estonian manufacturing company that, in accordance with the wishes of the client, reconstructs new and used vehicles.
The project "SmartMedic" – manufacture and installation of special equipment for cars of the State Emergency Medical Service was developed.
10 vehicles are equipped with "SmartCar" systems, and installed "SmartMedic" software. Regular maintenance of the NMPD special transport equipment is carried out.