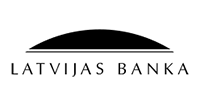 Latvijas Banka – the national central bank of Latvia.
A project that was developed and implemented by the special order of the Bank of Latvia.
Produced and installed the latest processor equipment. This will allow much better control and ensure the safe movement of special cargoes across the territory of Latvia.