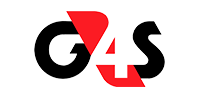 In cooperation with our partners in Estonia – G4S Eesti  (G4S is an international group which specialises in providing security services) has been developed the SmartBus project – the public transport management system of the city of Tartu.
The first stage – developed, produced special equipment and software to equip vehicles and alarm displays at stops – delivered at the end of 2012.
The second stage – the development and installation of bus and server software – completed in the spring of 2013.
The third stage – testing, development and support – since the summer of 2013.
The maintenance and support of the system are being carried.