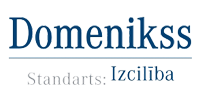 Domenikss is the general representative of Mercedes-Benz in Latvia, and one of the leading vehicle sales and afersales companies in Latvia.
The project "SmartMedic" – manufacture and installation of special equipment for cars of the State Emergency Medical Service was developed.
80 vehicles are equipped with "SmartCar" systems, and installed "SmartMedic" software. Regular maintenance of the NMPD special transport equipment is carried out.