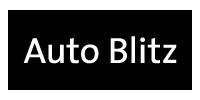 AUTOBLITZ Ltd. is one of the largest auto dealers in the Republic of Latvia.
The "SmartPolice", project – development and installation of special equipment for transport of the Latvian State Police. The project was implemented to ensure order during the Latvian Republic presidency in the EU.
40 Opel Insignia operational vehicles are fully equipped for the needs of the State Police; all cars are equipped with the 6th generation of SmartCar, the fastest CDMA and LTE (4G) Internet connections (MVD information center), a speed measuring devices (video radar), a HD video recording system, a new generation of flashing beacons (with built-in loudspeaker), a portable terminal (tablet), an information display and other necessary tools for daily work.